AUTUMN & WINTER 2015 OFFERINGS AT FIELD HOUSE FARM!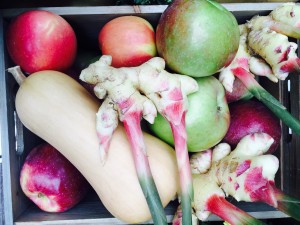 Last spring I held my inaugural Adult and Kids "Clean Plate Club" series of classes at the AMAZING Madison Family-Owned Field House Farm.  (they have awesome farm dinners, yoga classes, and kids camps also – highly recommend checking them out!) And so my classes are back by popular demand!  For the adult classes, we always focus on using seasonal produce, and spend time learning various dietary modalities as they relate to health and healing.  Participants get recipes, resources and handouts as well as a yummy meal of course!  Classes are on Wednesday mornings 10-12PM or 6-8PM.  It's $60/class and you can drop in on any one or sign up for all!  More info here and contact the farm or me directly to sign up.
As for the Kids Clean Plate Club, I have a fabulous time cooking tasty seasonal recipes with the young chefs! I love seeing their excitement to learn new techniques, and my goal is to instill a love of cooking as well as the ability to relate food to how they feel!  The classes are for kids in grades 1-5 (although if you have a toddler or older child, we can create a private class there – as well as a birthday party cooking class! Just inquire!).  We meet on the following Sundays from 1-3PM and the price is $30/child. Oct 25, Nov 8 & 22, Dec 20.  Click here to download registration form!